The Sorrow King
A Limited Edition Hardcover Available Exclusively from Horror Mall
Pre-order Now
Click Here to Order from Horror Mall (while supplies last)
Description: The papers call it "The Suicide Virus." The teenagers of Gethsemane, Ohio, are killing themselves at an alarming rate.
Steven Wrigley is trying to survive his senior year of high school, still reeling from the death of his mother and adjusting to life with his father. While sleeping, Steven writes names in a notebook-- the names of dead teenagers before he can possibly know they're dead. These messages fill him with dread, clues to some mystery he must try to unravel. Along the way, he meets a girl who becomes another kind of obsession: Elise Devon.
Elise's secrets keep her distanced from everyone. She has a special place she calls the Obscura. She goes there when she is depressed or angry. The Obscura makes her feel like nothing she's ever felt before. She soon realizes the Obscura may be partially to blame for the suicides. When she loses herself to the Obscura, she fears she also gives herself to something much darker, something much more powerful. Something calling itself the Sorrow King.
Who is the Sorrow King?
He is carved from wood and bone.
He smells like wax, dead leaves, and memories.
He travels by moonlight and drinks the sorrow of others.
And, drunk from this sorrow, he must always create more.
Can love exact vengeance on a monster made from madness, depression, and misery? Or will the Sorrow King bleed the town dry before satiating himself and moving on?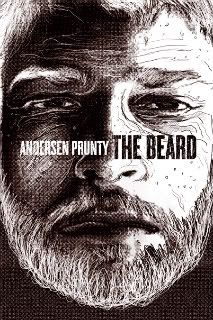 The Beard
READ THE FREE ONLINE VERSION HERE!
Order A Signed Copy:
Description: David Glum decides to quit everything, move back home, and grow a beard before embarking on a surreal cross-country trip that might have something to do with saving the world.
The Night the Moon Made a Sound
A Digital Chapbook available exclusively from
Horror Mall
.
Description: Walt Ferryman drinks because of the pain. Walt Ferryman drinks because of the squeaky things. Walt Ferryman drinks because the moon makes terrible sounds. On a night by the sea, Janey will show Walt how to escape the moon and all the other horrors eating him from the inside.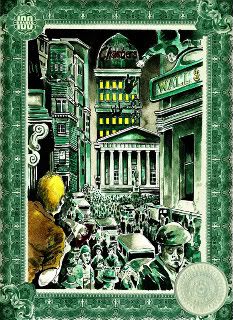 Market Adjustment and Other Tales of Avarice
A Limited Edition Hardcover Available Exclusively from Horror Mall
Preorder Now
Click Here to Preorder MARKET ADJUSTMENT from Horror Mall
(while copies last)
Description: Life at the bottom. The life of the financially ruined. The emotionally ruined. How does one seek revenge on greed? How does one seek revenge for a life that has been destroyed and has no hope of being rebuilt? Sometimes it takes a man who has nothing to answer these questions, to seek this revenge.
Meet Myron Barnes...
Myron is a man with sadly convincing eyes. He begs food and people give it to him and he offers it to the gods he's chosen to believe in. He finds sleep in the beds of disreputable women. But he finds no comfort there. He will not find the comfort he needs until bank president Robert Chambers is dead. Myron knows that, sometimes, in order to drag people to the bottom you have to go to the top. What he finds there is not what he expects. Collapsing chaos, a disturbing reality, women who have become sacrifices and men who are more animal than human...
Cargo Cult Press
Limited Edition Hardcover
April 4, 2009
Approximately 100 pages
150 Numbered Editions/26 Lettered Editions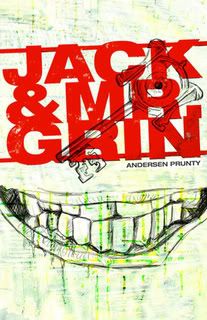 Jack and Mr. Grin
Available through your local bookstore or these online retailers:
Amazon
Barnes and Noble
Powell's
Horror Mall
Signed copy from the author:
Description: Jack Orange is a twentysomething guy who works at a place called The Tent packing dirt in boxes and shipping them off to exotic, unheard of locales. He thinks about his girlfriend, Gina Black, and the ring he hopes to surprise her with. But when he returns home one day, Gina isn't there. He receives a strange call from a man who sounds like he is smiling- Mr. Grin. He says he has Gina. He gives Jack twenty-four hours to find her.
What follows is Jack's bizarre journey through an increasingly warped and surreal landscape where an otherworldly force burns brands into those he comes in contact with, trains appear out of thin air, rooms turn themselves inside out and computers are powered by birds. And if he does find Gina, how will he ever survive a grueling battle to the death with Mr. Grin?
Eraserhead Press
Trade Paperback
December 2008
ISBN: 978-1933929712
212 Pages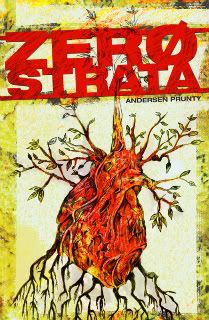 Zerostrata
Available through your local bookstore or these online retailers:
Amazon
Barnes and Noble
Powell's
Horror Mall
Signed copy from the author:
Description: After ten years, Hansel Nothing returns to his boyhood home, unable to remember anything that has happened to him since he left. Back home, he
stays in Zerostrata, a tree house in the backyard. The nothing family is
as dysfunctional and depressed as ever. His mother keeps a cat on her
head and incessantly munches prescription medication. His father has
left the house to pursue a career as a superhero. His brother has
become a shut-in, brooding in the darkened basement. Hansel realizes,
after a life of sadness, a life only half-remembered, the only thing he
wants is for himself and his family to be happy. But what type of
bizarre world must he enter to obtain this happiness?
Eraserhead Press
Trade Paperback
September 2008
ISBN: 978-1933929750
144 Pages
The Overwhelming Urge
Available through your local bookstore or these online retailers:
Amazon
Barnes and Noble
Powell's
Borders
Horror Mall
Signed copy from the author:
Description: It is a world where men wake up with laser beams for eyes and wives play sadistic practical jokes. It is a world where body parts randomly fall off and fathers turn into antelopes. In this world, vampires and spontaneous combustions are a constant threat. THE OVERWHELMING URGE is a collection of bizarro flash fiction, containing ridiculous characters and absurd stories reminiscent of David Lynch and Franz Kafka. Written at knifepoint in a burning room, this book will make you think of a dirty comedian raving from Freud's couch.
Eraserhead Press
Trade Paperback
Febrary 2008
ISBN: 978-1933929651
140 Pages

The Bizarro Starter Kit (Blue)
Available through your local bookstore or these online retailers:
Amazon
Barnes and Noble
Powell's
Horror Mall
Description: There's a new genre rising from the underground. Its name: BIZARRO. For years, readers have been asking for a category of fiction dedicated to the weird, crazy, cult side of storytelling that has become a staple in the film industry (with directors such as David Lynch, Takashi Miike, Tim Burton, and even Lloyd Kaufman) but has been largely ignored in the literary world, until now. The Bizarro Starter Kit features short novels and story collections by ten of the leading authors in the bizarro genre: Ray Fracalossy, Jeremy C. Shipp, Jordan Krall, Mykle Hansen, Andersen Prunty, Eckhard Gerdes, Bradley Sands, Steve Aylett, Christian TeBordo, and Tony Rauch.
Bizarro Books
Trade Paperback
December 2007
ISBN: 978-1933929620
244 Pages